I'm Ally, a wellie-wearing, Pinterest-loving pet photographer ……

And my partner in crime over there (who definitely looks like he wants to run away) is Gelert – but we call him Gelly, sometimes Smelly-Gelly (shhhh!). His passions in life include broccoli and giant sticks.
I'm a Yorkshire lass, via 20 years in London but now blooming lucky to be living on the Mid-Wales / Shropshire border (Welshpool). I love travelling -though having a furry sidekick and the blooming Covid have put that on hold of late!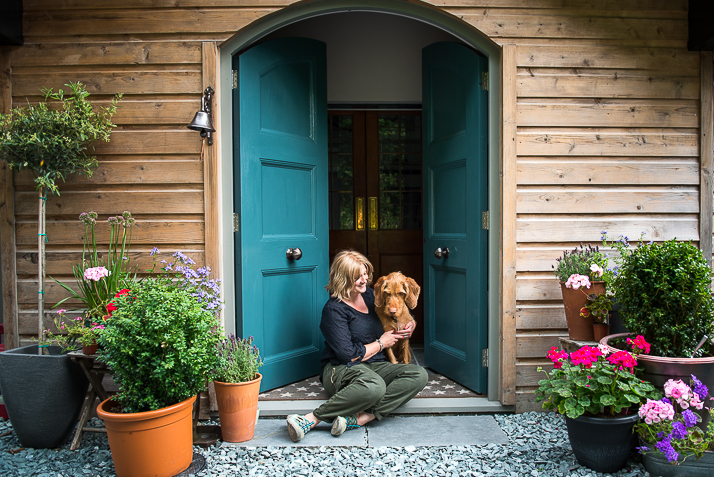 We have a little bit of woodland that was planted as Xmas trees about 30 years ago. Every Christmas my husband suggests we 'just cut the top off one of our trees'.
This is what our tree looked like by 26th Dec in the year I agreed to this hair-brained idea!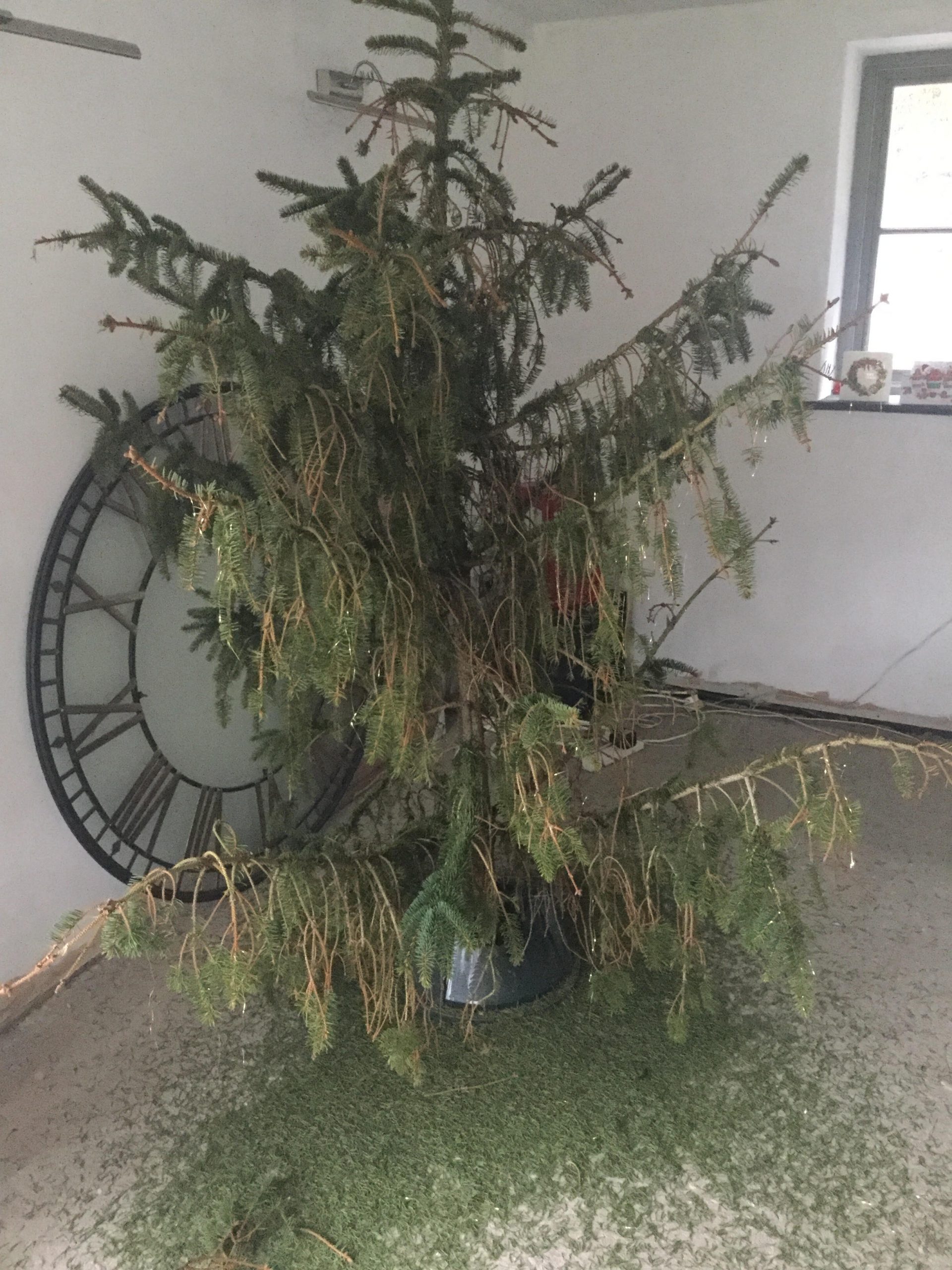 But every year we still have the 'discussion'!  
I was going to give you some blurb about 'photography being a huge passion for me, and how I started out on film…. blah, blah' (its all true).  But I'm guessing what you really want to know is that I'm fun, I will take great care of you and your furry BF,  I take fantastic photos and I will make the whole photo-session experience a walk in the park (or  a walk in the woods). But don't just take my word for it – have a look at what the other lovely pet-parents have to say.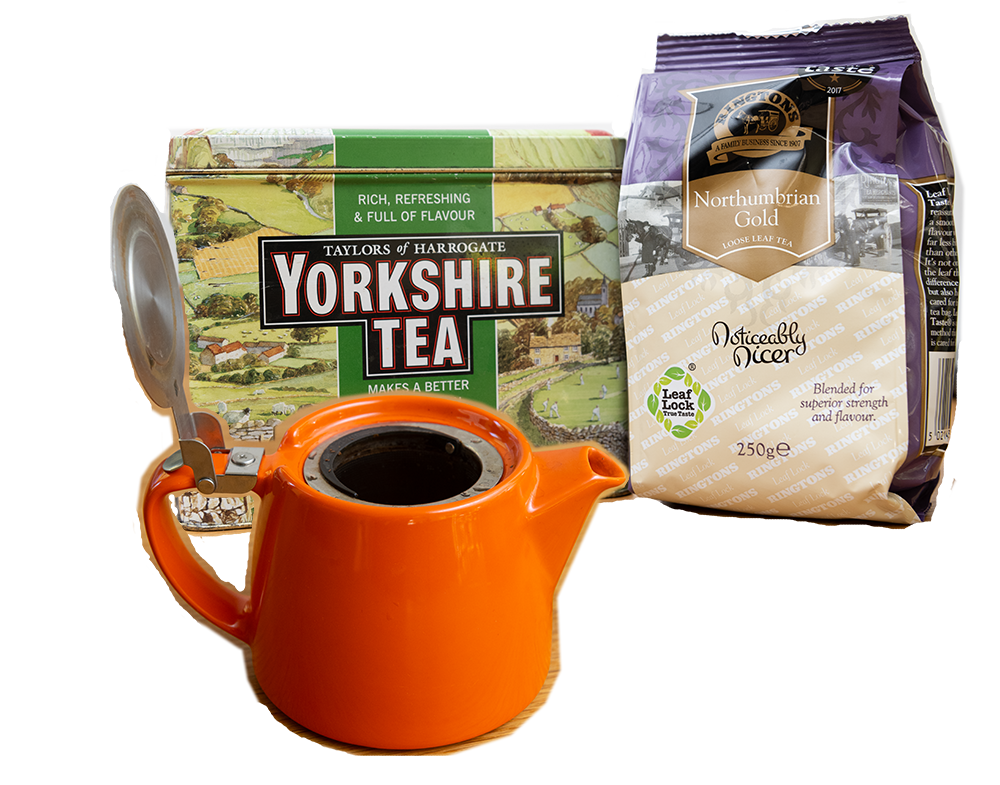 I will mostly be brought to you by the power of tea, I love the stuff….. the proper builders stuff. Don't be offended if I leave a little bit of tea in the bottom of the mug – I was brought up on tea leaves and a lack of tea strainers! I am also partial to making and taste-testing cocktails.
Come along to my woodland photo studio, spend some time with us, relax, drink tea, and have a walk in the woods…. bring your wellies!