I'm Ally …… yes over there with my dog, trying to look comfortable on the other side of the camera and stop him from running away.
Over many years I have taken thousands of photos and brought a lot of happiness to my clients by giving them lasting memories.
 I work from both the rolling countryside of Mid Wales and the slightly (!) more frenetic pace of South East London. Whether you are looking for floaty country photos or a hip urban vibe then I can capture that for you.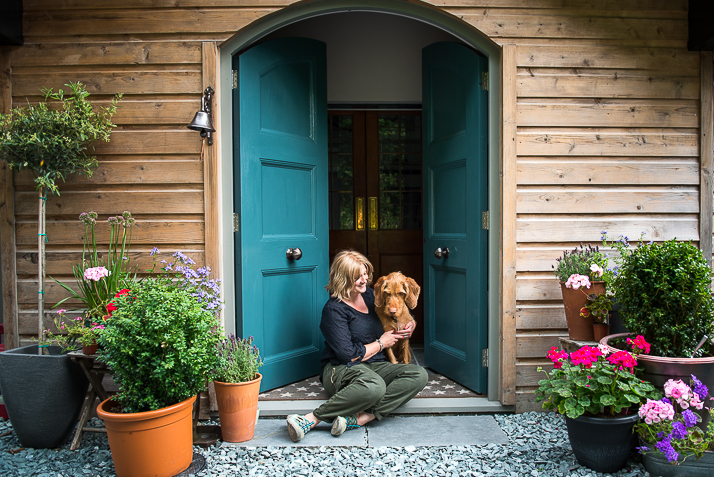 'There are three of us in this marriage….
… and its a bit crowded' (on the sofa).
5 years ago our wonderful dog came into our lives. Gelly (short for Gelert) is ridiculously cute but takes up way too much room on the sofa.
In my teens I was self-appointed  photographer to the local band which was really just an excuse to get close to the guitarist.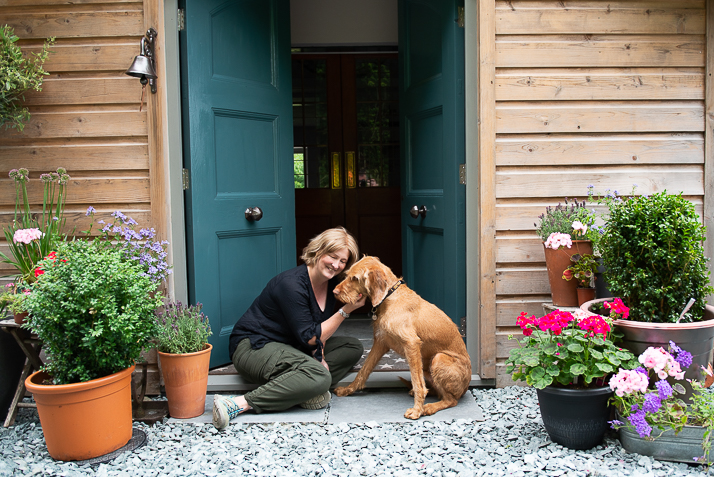 I love tea… the proper builders stuff (I am a Yorkshire lass after all!) but am also partial to making and taste- testing cocktails.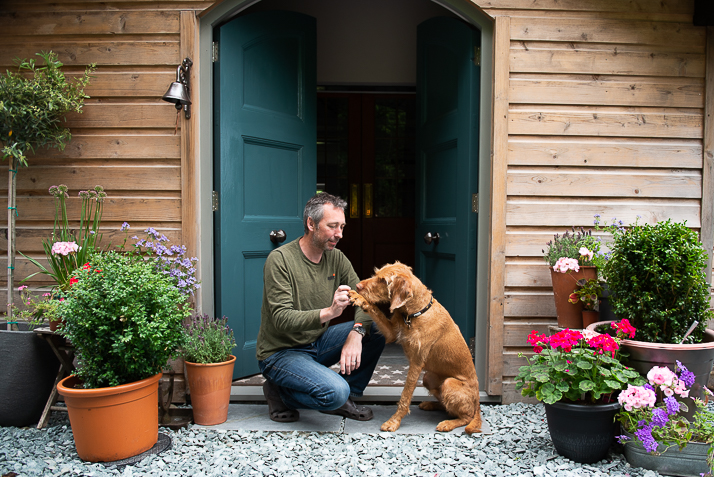 7 years ago we bought a wreck in the rolling Montgomeryshire hills and turned it into our own 'Grand Design'. Its a labour of love and I have mixed ALOT of concrete. I dream of being featured in Elle Decoration but as its never going to be finished then that's unlikely to ever happen!
I have had a camera in my hands and have loved taking photos since I was given an old Kodak camera by my dad in my early teens and I would take lots of arty black and white photos of my reluctant friends and their dogs and then develop the photos in the darkroom at night school, when i should have been studying for my A'levels.
The guitarist is no longer a guitarist, but as my wonderful husband of 18 years he is often called upon to sort out my computer!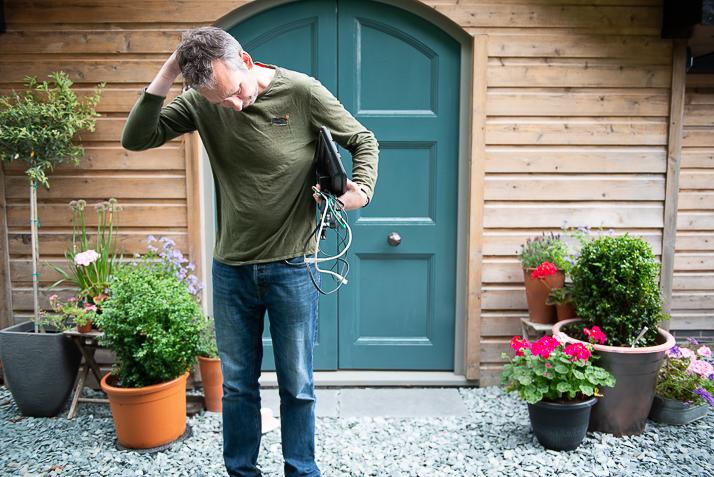 Come along to my woodland photo studio, spend some time with us, relax, drink tea, and have a walk in the woods…. bring your wellies!