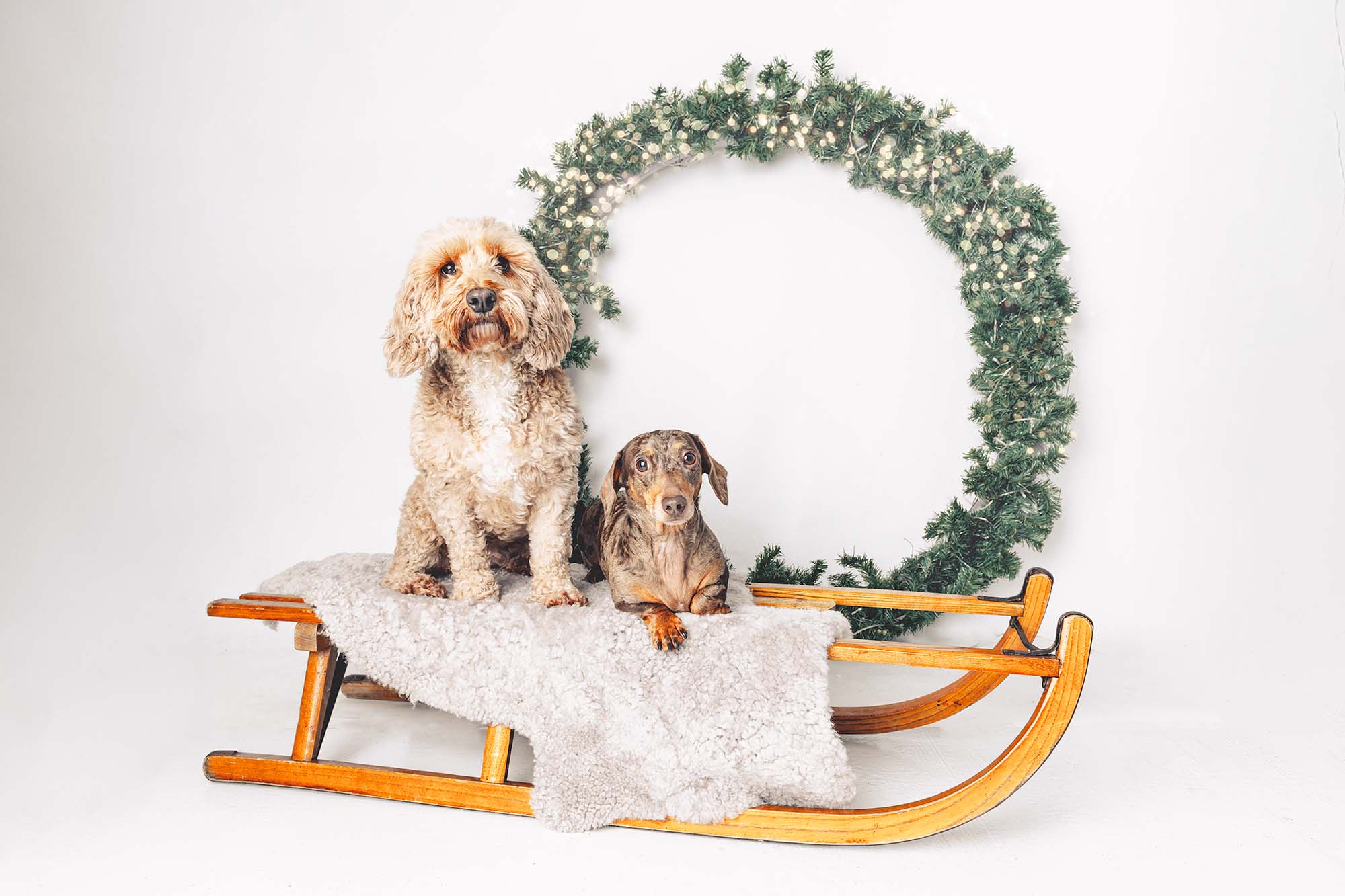 Christmas set-up will be similar to above
         Christmas mini sessions 2021
[dsm_before_after_image before_src="https://allyclarke.uk/wp-content/uploads/2023/01/Powys-dog-photography-before.jpg" after_src="https://allyclarke.uk/wp-content/uploads/2023/01/Powys-dog-photography-after.jpg" _builder_version="4.19.4″ _module_preset="default" global_colors_info="{}"][/dsm_before_after_image][dsm_shapes shapes_type="blob_one" shapes_square_size="528″ shape_color="#E09900″ _builder_version="4.19.4″ _module_preset="default" custom_margin="|-138px||||" custom_padding="0px|0px|0px|||" global_colors_info="{}"][/dsm_shapes]
This year I am running just one day of Christmas mini sessions.
These will be held on Saturday 13th November 2021 at my studio near Welshpool.
There are only a small number of these shorter sessions available, and at only £40 they will sell out quickly.
One dog (additional dogs at £20)
Two digital images (add extras for £15 each) 
Christmas set up
£40
Bring your dogs favourite Christmas jumper
Add-ons
Christmas cards (10 cards add £20)
Additional products also available.
Click on the calendar link below to choose your preferred timeslot.
Mini- sessions are perfect if:
You've never had professional photos before and want to see if I am the photographer for you.
You want some quick updated professional photos
You want to test out how your dog would react in a studio session
Your dog understands some basic commands. If they need a little bit longer then please book a full session so we have lots of time
Headshot, personal branding and portrait photographer.
Photography in Mid Wales, Powys and Shropshire. Welshpool, Montgomery, Newtown, Shrewsbury, Craven Arms, Oswestry, West Midlands, Cheshire and beyond.