My aim is to make sure our photo session is fun and filled with waggy tails!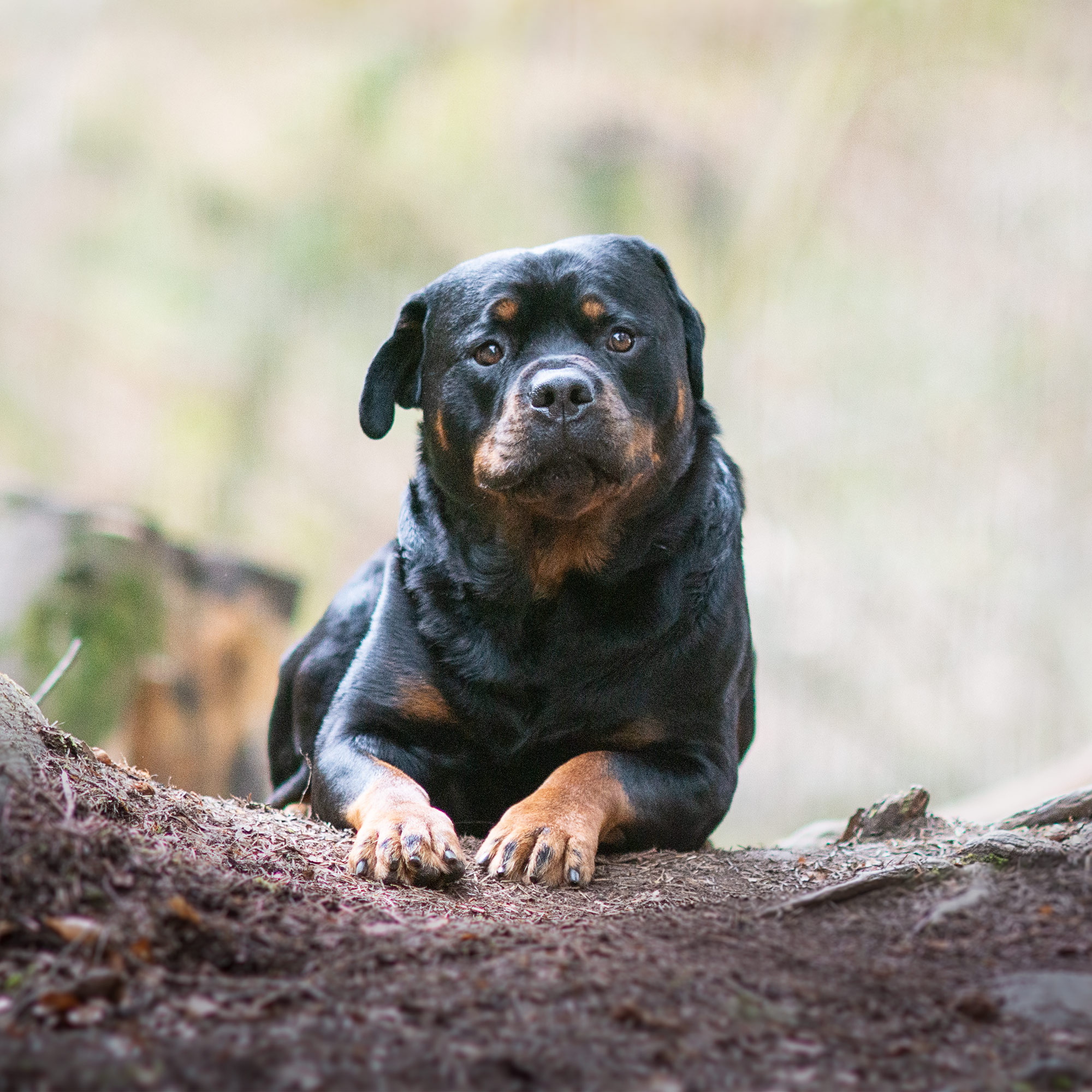 The Consultation
When you are ready to book we will have a chat by phone about  your dog (or dogs!) and what you are hoping to achieve in your photos. We will discuss locations – either at my studio or in a location that suits you and your dog. I am always on hand to answer any queries you may have before your session.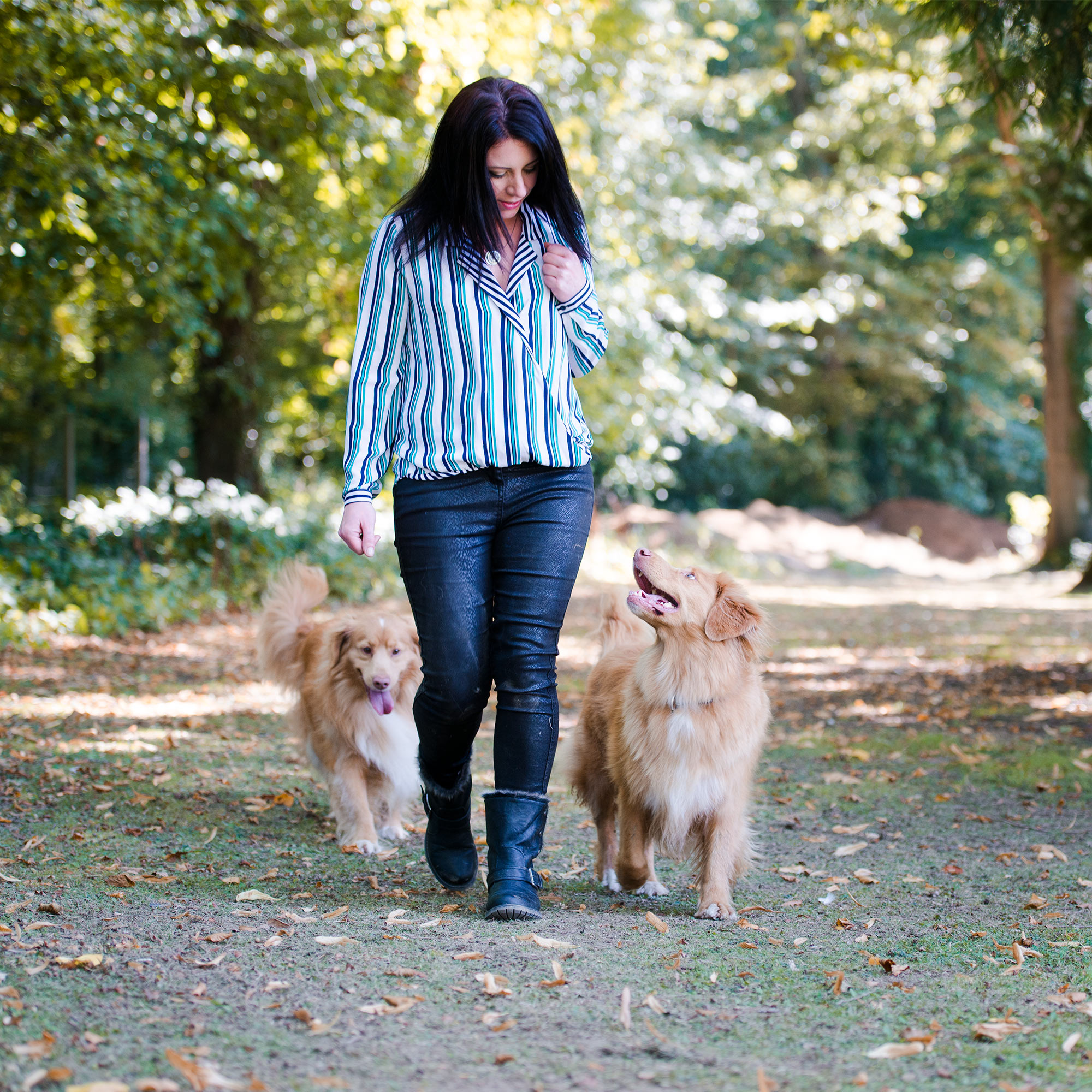 The Adventure
First off sessions are very relaxed! Don't worry if you think your dogs isn't very well behaved or a bit shy (have a read of the FAQs below). We'll take it at their pace and get them used to me and the camera. If we are on location, we'll have a walk and a chat and I'll be on the look out for areas in which I can capture the true soul of your dog.  I go at their pace and allow plenty of time for our session.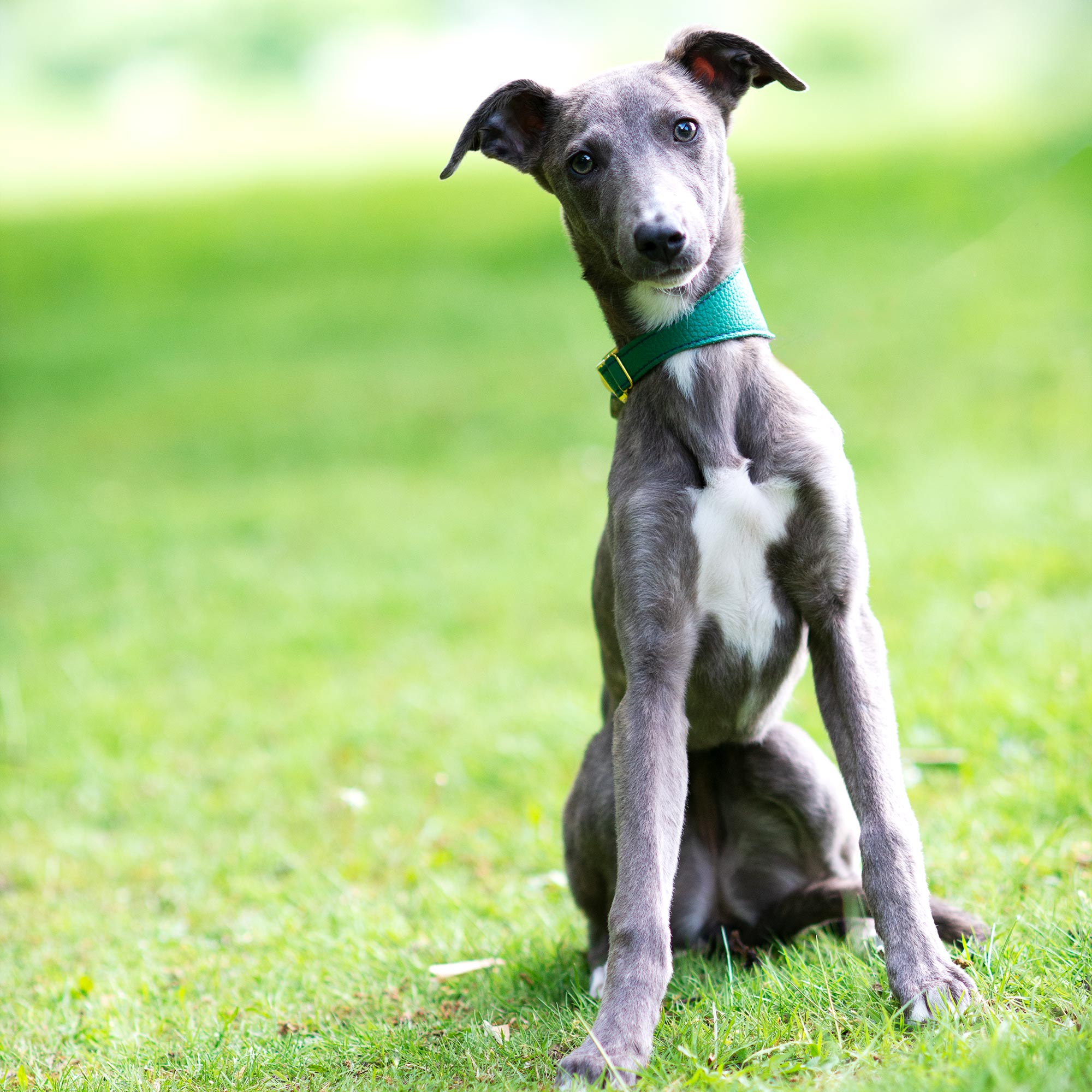 Editing and Reveal
After our session I will work a little editing magic at Ginger Hound HQ and approx 2 weeks later we will meet again for your reveal. Over  tea and treats I will help you choose your favourites and guide you through the choices about how you want to display them.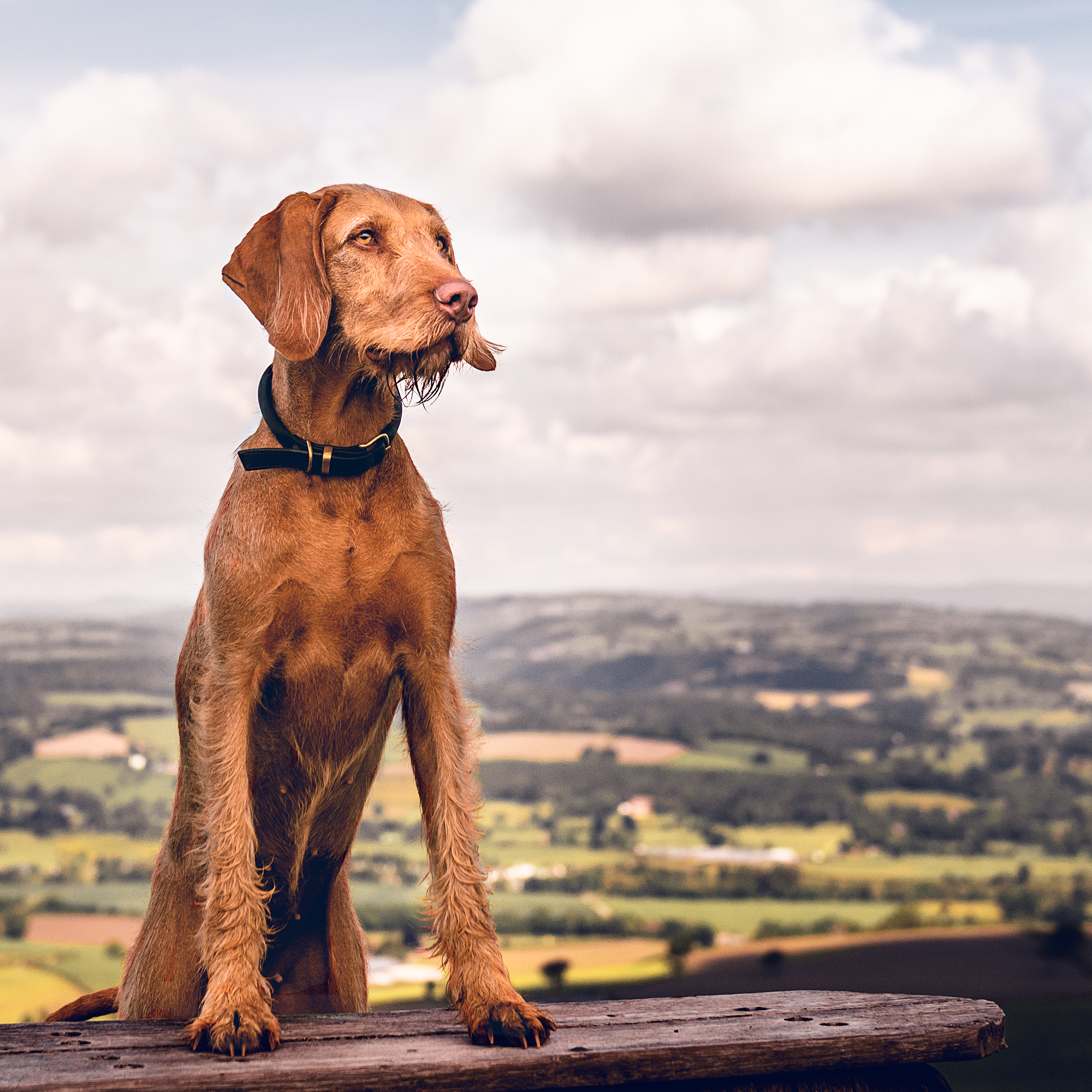 Artwork collection
The exciting part!
As soon as we have had our reveal party I will order your artwork from the professional photo lab that I work with, ensuring that the quality is top-notch! Once it arrives back you can either come and collect it or I will arrange delivery. Then enjoy it for many years to come.
Frequently Asked Questions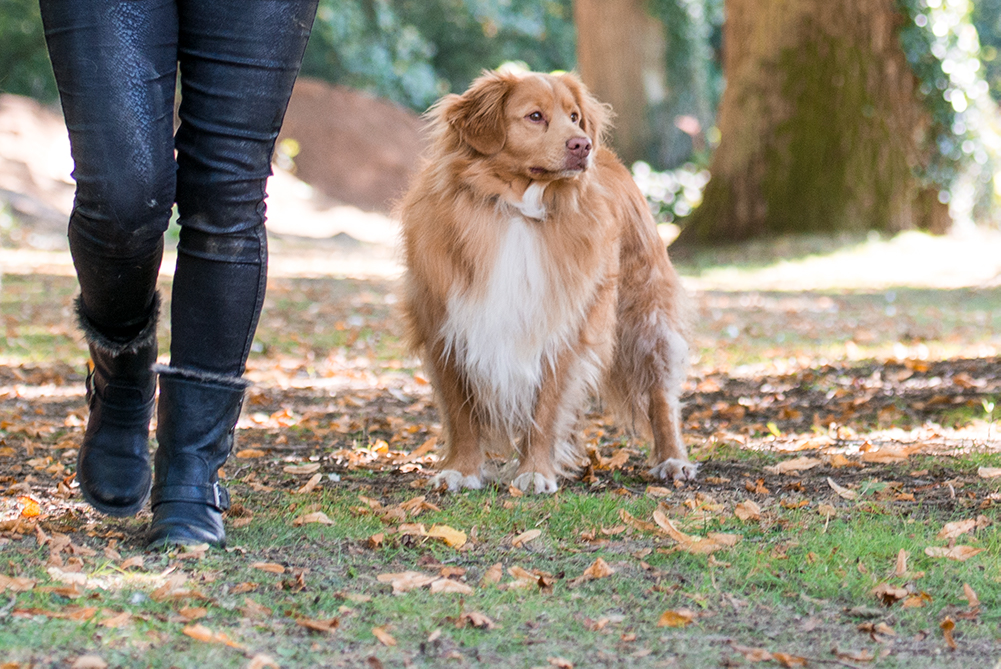 Here I answer a few common questions but if there is anything I have missed just get in touch!
My dog can't be let off the lead, can I still have a photo adventure?
Absolutely! I cater for every dogs needs and I am bit of a Photoshop whizz so I'll just edit the leads (and if required those holding them) out afterwards. Have a look at my blog to see examples.
My dog is quite shy, and I don't think he will look at the camera.
We will have a chat by phone first or if you are local we can meet in person so I can completely understand your dogs requirements. I understand nervous dogs so won't immediately rush in for a doggy cuddle, I know that some dogs need time to get used to new people. So I may initially ignore your dog until he feels happy around me. I take on a limited number of sessions each month so you'll get plenty of time and my total personal attention. I won't be rushing you because I have another client waiting. In terms of looking at the camera, I only need a split second to capture the perfect shot and I have lots of tricks up my sleeve to get him casting a quick eye in my direction! 
Isn't professional photography expensive?
There are few things in life that you will want to cherish for many years; creating memories that will last a lifetime is priceless. There is considerable more work that goes into professional photography than just clicking the shutter and the photo session itself is only part of the process. After our session I'll review every photo and sprinkle a dash of my editing magic and then provide you with the choice cut of photos, not 100's of images that will leave you with confused and with analysis -paralysis!
The artwork I provide is guaranteed to last for many years and provide you with decades of pleasure.
Can I be in the photos with my dog?
I positively encourage it! There is nothing like capturing that bond between the two of you. These will probably be the photos your cherish most (and the hardest to capture yourself) so I'd love you to be in the photos too. And I know quite a few posing tricks to make you look fabulous too!
The vet tells me my poor dog is nearing the end of its life and I'm worried I won't get chance to get any photos?
First off, I'm so sorry to hear that. Losing your 'best friend' is absolutely heart wrenching.
I  am part of the Joy Session Network  and will always try to rearrange things in my schedule so we can fit your dog in at short notice. Rather than being something sad we use the session to capture the relationship you have with your pet before they pass.
If they aren't well enough to travel we can arrange a session closer to home. As always, I will be completely respectful of your dog's needs.
My dog is pretty naughty but I'd love some proper photos of her.
I love dogs being themselves and I've probably seen it all before! Don't worry, I know that we can get get some fantastic photos no matter what.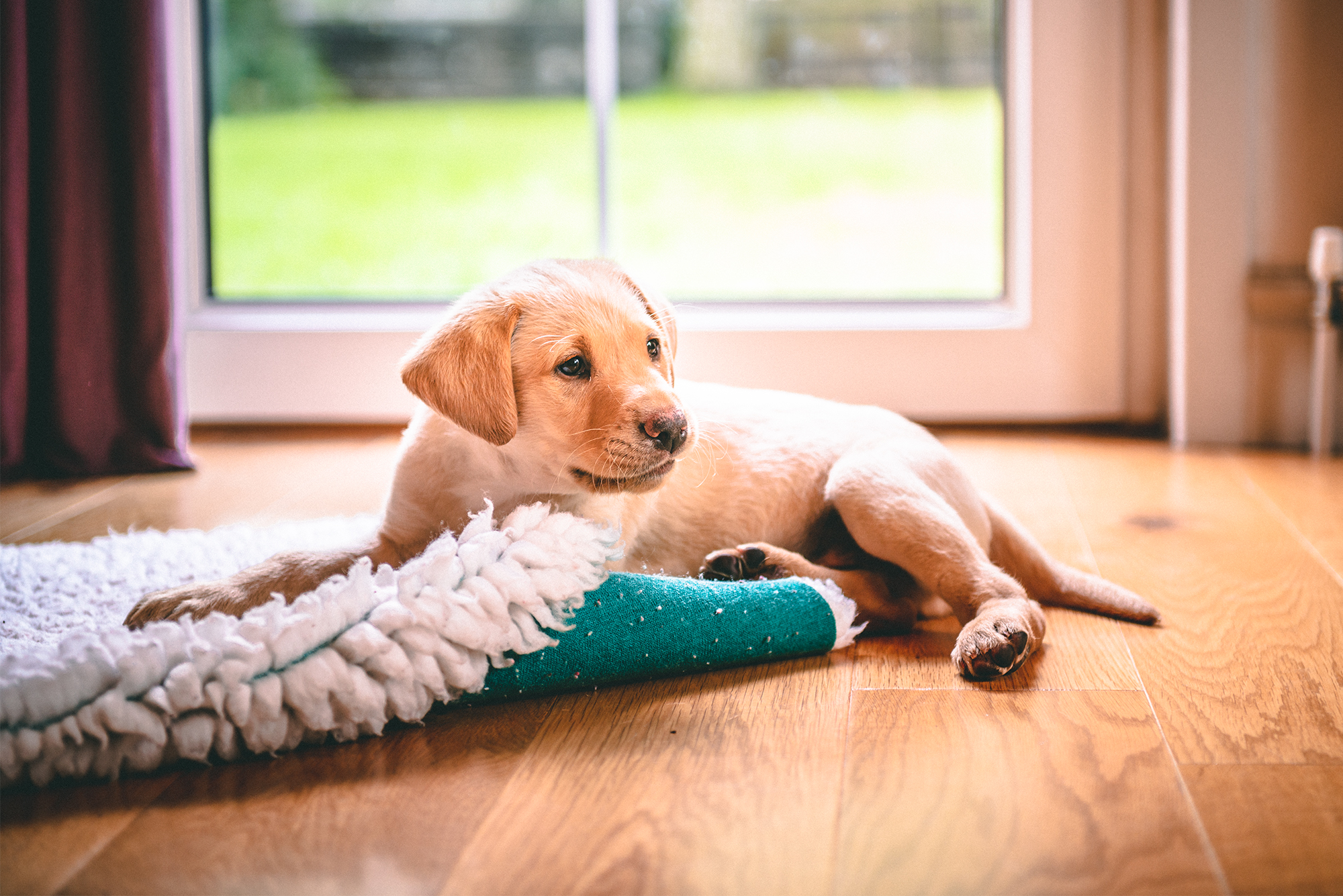 Your session fee of £80 covers our consultation, photo shoot and editing and my personalised in -person reveal session and includes a £30 print credit. Products and digitals are offered separately.
You will love seeing your photos displayed for you to enjoy everyday and therefore I offer a range of fabulous wall art products and folio print boxes. 
Print packages start from £125, folio boxes start at £295 and go up from there. Most clients invest around £500 in beautiful products, but what you spend is entirely up to you. There will be absolutely no hard sell, if you don't love them, we can either reshoot or you can have a full refund… I have to say that's never happened though as I am pretty sure you'll love them!
The final images are your choice and you only purchase what you love. It's my job to take the best portraits of your dog so you'll LOVE & cherish them and want them all! 
Ready to jump in and create some beautiful memories? Get in touch below.
How about a 'watch me grow' plan – 3 sessions during your pups first year at a special price. Ask for details.
We also offer payment plans!